Avoid The Spock Brow With Proper Botox Injection Technique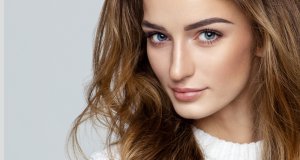 Have you ever looked at someone's face and thought their eyebrows resembled Dr. Spock from Star Trek?
An unwanted consequence of Botox injections, Spock brows are a term given to eyebrows that upturn sharply. While brow lifts can be useful for facial rejuvenation, exaggerated eyebrows look unnatural and out of place.
Medical professionals interested in learning the art of cosmetic injections can enroll in a medical aesthetics course where they will learn proper Botox injection techniques to avoid the Spock look.
Avoid The Spock Look
One of the keys to excellent treatment results is the proper Botox injection technique. Before physicians and nurses can inject, however, they must have a thorough understanding of facial anatomy and how these muscles interact with each treatment modality. They must also enroll in Botox training for medical professionals.
Medical professionals will learn that brow position results from the upward force of the elevators and the downward pull of the depressors. When these muscle groups are out of balance, the brow can appear abnormal. The Spock brow can occur by overtreating the depressors and/or undertreating the elevators in the outer half of the forehead. This contraindication tends to happen more with certain eyebrow shapes and clients who are very expressive with their eyebrows.
Physicians and nurses can avoid the Spock look by balancing the forces between the elevators and the depressors. This is accomplished by placing a small amount of Botox in the outer forehead.
If a client ends up with raised eyebrows, Botox training for medical professionals teaches the injector the corrective measures they should use if this does occur. An upturned eyebrow is typically corrected during a follow-up appointment a few weeks after the initial treatment.
Botox Training at National Laser Institute
Are you a physician or nurse looking to add aesthetic treatments to your practice? National Laser Institute offers Botox training for medical professionals that can be completed in as little as a weekend!
With over a decade of excellence, National Laser Institute has taught countless physicians, nurses and medical professionals how to become a part of the $16 BILLION medical aesthetics industry by incorporating Botox and other treatments into their practice.
The first half of each CE/CME training course is spent in the classroom where you will learn things like facial anatomy, contraindications and Botox injection techniques to avoid the Spock brow. You will spend the remaining days of your course in a medical spa environment where you will receive hands-on clinical training. Here, you will watch comprehensive demonstrations and treat scheduled clients to gain real-world experience.
If you are looking for advanced injection techniques, advanced courses will teach you how cosmetic injections can work together to produce successful treatment results. It will cover multiple injection sites like nose augmentation, secondary smile lines and hand rejuvenation.
By the end of medical aesthetics training, you will feel comfortable and confident performing a variety of treatments like Botox, dermal fillers (Restylane®, Perlane®, and Juvéderm®), Kybella, sclerotherapy, Platelet-Rich Plasma (PRP) and more!
We invite you to check out tens of thousands of National Laser Institute reviews from previous attendees like Dr. Ryan Krch who took several of our CE/CME courses. You can hear about his training experience in the video below!
If you would like to learn more about Botox training for medical professionals, fill out the form on your right or call 1-800-982-6817 for more information.