Why Botox Training Benefits Physicians and Nurses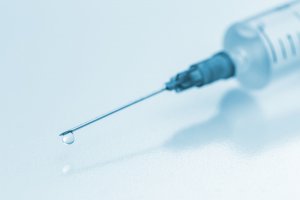 Botox is the most popular cosmetic treatment among aesthetic clients.
The medical aesthetics industry has experienced tremendous growth — $16 billion spent in 2017 — and is expected to flourish over the next few decades.
Do you know why physicians and nurses are flocking to Botox training at National Laser Institute?
6 Reasons Why Botox Training Benefits Physicians and Nurses
#1. Botox is in high demand. Approved by the FDA in the early 2000s, botulinum toxin (Botox) is an aesthetic procedure that treats fine lines and facial wrinkles. Botox has several medical uses, too. It can treat migraines and hyperhidrosis (excessive sweating). In recent years, millennials have turned to Botox as a preventative treatment, which increases the demand for these procedures.
#2. Medical professionals can earn additional income. As more people opt for Botox and dermal fillers, there is an increased demand for Botox patients. This presents a financial opportunity for physicians and nurses wanting to inject Botox. The average cost of a Botox treatment is priced at around $385. Since medical professionals already have other patients coming to their practice, they have a database to market Botox and dermal fillers to. Patients are more likely to get Botox treatments done by a business they are already familiar with and trust.
#3. Botox treatments offer aesthetic benefits. After completing a Botox and dermal fillers training course, physicians and nurses will be able to provide their patients with many aesthetic benefits. Botox is not only for reducing and preventing facial wrinkles. Botox injections can also be used to achieve things like an eyebrow lift. As aesthetic trends change and new trends emerge, medical professionals will be able to provide a diverse spectrum of Botox treatments to their patients.
#4. Botox is an on-going treatment. Botox is not permanent, and the results only last for three to six months. This is good news for cosmetic injectors because it means they can turn all Botox patients into repeat business. Returning patients provides medical professionals the opportunity to develop friendly physician-patient relationships. This increases the chances of patients referring a company to their friends and family. And patients who opt for Botox and dermal filler treatments are more likely to request other medical aesthetics treatments.
#5. Botox training provides a competitive edge. Cosmetic injectables can only be administered by a licensed medical professional (physician or nurse) who is Botox certified. Botox training for physicians and nurses can help their practice stand out by giving them the opportunity to add this service to their business and take advantage of the growing demand for Botox treatments.
#6. Short training period. Did you know it only takes days to receive Botox training for physicians and nurses? Botox training courses provide attendees with hands-on experience and techniques used for several types of fine lines and wrinkles. The potential income for Botox and other aesthetic procedures is enormous compared to the time it takes to complete a Botox training course.
Botox Training at National Laser Institute
Are you a physician, nurse or medical professional who has a passion for helping others look and feel their best? If you answered "yes," consider Botox training at National Laser Institute!
We offer a variety of continuing education courses to fit your schedule and learning goals. We even offer two-day Botox training if you have a limited amount of time!
Our comprehensive aesthetics courses are led by industry-leading physicians, nurses, medical professionals and medical aesthetics experts with seven to 20 years of experience in the field. The courses are divided into two sections: didactic and clinical hands-on training.
The classroom portion will prepare you for hands-on training. You will learn about Botox injection techniques, facial anatomy, patient selection, patient care, and more. During hands-on training, you will be placed in small, intimate groups no more than a few feet from the training bed where you will watch comprehensive Botox demonstrations and administer these cosmetic treatments yourself!
During Botox training, you will learn some of the most popular injectables, including Botox, dermal fillers, Kybella, platelet-rich plasma (PRP) and more!
While other esthetic schools have their attendees administer Botox and dermal fillers on each other, we spend millions of dollars each year on scheduling clients for you to work on and gain real-world experience in a medical spa setting!
To learn more about National Laser Institute's CE/CME training courses, please give us a call at 1-800-982-6817, and one of our admissions advisors will be happy to assist you!