Cutting-Edge Beauty for the Rest of Us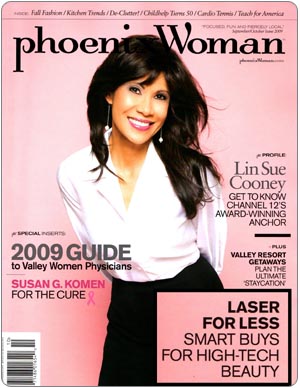 It's no secret that the world of skincare has evolved far beyond the anti-aging arsenals we stockpile in our medicine cabinets. Many women have begun to replace creams and scrubs with the immediate results of lasers. Even those who once went under the knife for flawless perfection are now opting for less invasive touch-ups from laser and light-based therapies. Unfortunately, this high-tech, non-surgical path to looking good can be a pricey endeavor.
Medical spas across the country charge for laser skin treatments at package costs well into the thousands. To beauty conscious women on a budget, these modern med spa treatments are simply too costly – or are they? Those of you who think going to a med spa is out of your price range may be pleasantly surprised. High-tech beauty can indeed fit within your budget if you know where to look.
Many women recently discovered National Laser Institute, the best-kept secret when it comes to finding popular treatments from laser hair removal to photofacial skin rejuvenation for greatly reduced prices. Most treatments offered are 50% to 75% below average retail cost.
National Laser Institute is one of the country's largest and most respected educational campuses for the sophisticated field of medical aesthetics. The institute specializes in advanced laser skin training, teaching physicians, nurses, aestheticians, and laser technicians how to perform today's most requested laser skin treatments with the highest level of safety and client satisfaction.
SERVICE AND SAVINGS
Clients of National Laser Institute have two options: They can receive a treatment given by one of the school's cosmetic laser or injectable procedure instructors in a one-on-one setting, or they can opt for a treatment given by a medical aesthetics student team, supervised by an expert instructor for greater savings. During school sessions, med spa clients can look forward to the same glamorous treatment they would anywhere else in the valley. You can expect skilled attention to detail in an unparalleled educational setting.
The savings are exceptional. For example, a student-given Photofacial skin rejuvenation costs $75 at National Laser Institute – compared with around $350 at average retail. BOTOX® in $7 per unit and JUVEDERM®, a brand of Dermal Filler, is $250 per syringe when clients opt to have supervised students perform the procedures.
Before any laser, light or injectable treatment is performed, a first-time client receives a full skin consultation in addition to the requested skin service. The consultation addresses your skin type, skin product habits, concerns and skin history details, which are factored into the type of treatment you receive.
Following consultation, clients are greeted by a student and led into a private, luxury med spa room. There, the student and instructor discuss the client's skin needs and concerns before addressing a solution with laser, light or injection. Treatment is then given by a National Laser Institute student under the guidance of an instructor. After the treatment, clients receive a post-treatment care consultation.
Overall, National Laser Institute offers the med spa experience at a fraction of the cost. If you're cutting back your beauty budget but don't want to give up the injectable or laser treatments that make you feel gorgeous, student-administered procedures may be the right option.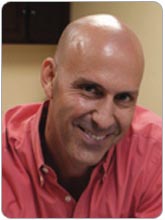 Louis Silberman is president of National Laser Institute, a leading school specializing in advanced cosmetic laser and medical aesthetics training for beauty professionals. As an expert in laser aesthetics education, a medical spa owner and nationally recognized author, marketing speaker and business consultant, Silberman has been a driving force behind the organization of laser safety for consumers. For more information, call 1-480-290-7399 or simply fill out the form on your right.