Networking in a Modern Age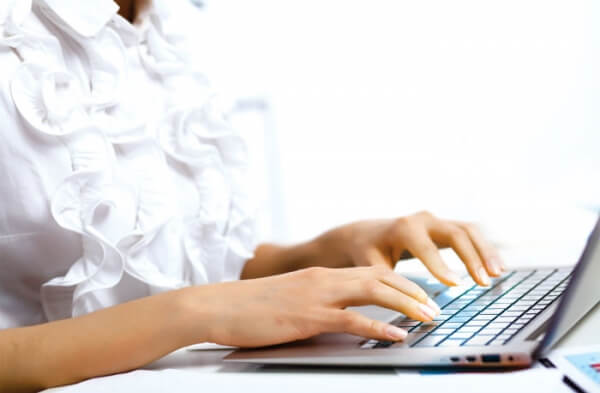 Networking has changed a lot in the past decade. When I opened my first medical spa in 2003, the majority of communication with my customers was accomplished via newspaper advertisements, flyers, direct mailers and telephone calls. While I still use those methods today, there are other elements of modern networking that cannot be ignored if you want to have a thriving aesthetic practice. The Internet – and in particular social media – has led to a consumer culture where customers are "plugged in" and engaged in real time. But, with that said, you do not want to lose the personal touch that clients have long valued as a part of the spa/salon experience.
By combining the tried and true methods of the past with the advantages of contemporary communication, you can build your business without a large marketing budget or an extensive business background. The Internet, social media, blogs and other associated technologies have helped to level the playing field between large and small businesses (including a small business of one!).
Making Connections through Social Media
When using social media as a tool to network with clients and other industry professionals, it is important that you learn how to use the technology in a way that will make the biggest impact. It is not enough to simply "have a Facebook page" or "tweet every once in a while." You need to engage people and have a conversation in order to capture their interest. Below are my top five tips for creating a vibrant presence in social media.
First, create business accounts on Facebook and Twitter. I believe that it is very important to create business accounts that are separate from your personal social media accounts. On Facebook, it is best to create a Facebook page. This allows you to market yourself as an aesthetic professional or to market your spa business. Facebook pages are different from your personal Facebook profile. Pages allow public figures, businesses and brands to create a public presence on the site. Anyone on the Internet can view your Facebook page and users can "like" your page in order to see your posts in their news feeds and have the ability interact with you.
On Twitter, come up with an easy-to-find Twitter handle that represents you and your business. If you are a business owner, you may want to use @YourBusinessName. If you are an independent professional, you can create a handle like @YourNameSkincare.
No matter what you choose to name your Facebook or Twitter profiles, be sure to give these pages a professional tone. Your posts and tweets should be business- or industry-related. That means no photos of your dog swimming or your cat making a funny face – unless you offer pet grooming services, too!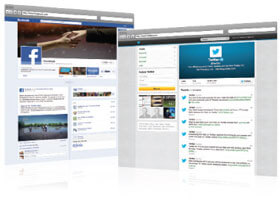 Next, post your social media handles everywhere. Once you have all your business accounts set up, make sure that your clients and potential clients know where to reach you. Post your social media links everywhere! You can add your social media links to your e-mail signature, on your website and on your business cards. These days, many customers prefer to connect through social media. If they are already online it is much easier to send a tweet or Facebook message than to pick up the phone
and call.
Then offer special discounts and promotions to your online community. In a recent survey, more than 50 percent of people who use social media said that they connect with their favorite brands online because they want to receive information about special offers. So, include this in your social media strategy. Try to post a special offer each month that is an exclusive deal for
your followers.
Also show your accomplishments, case studies and testimonials. If your future clients can identify with your previous clients, they are more inclined to work with you. So, as your client base grows, showcase happy clients and their personal stories. If a client tells you that a series of treatments you provided helped cure her long-term acne, ask if you can post her quote to your social media sites. You can also encourage your clients to post their own comments on your Facebook wall or tag you in
a tweet.
And last, share relevant information. Once you have a social media account – whether it is Facebook, Twitter, Tumbler, Instagram, Pinterest or any other social media site – you are officially in the media business. So share tips and advice with your followers on a regular basis to build up your credibility as an expert.
Getting the Word out… Online
In addition to social media, the Internet gives us other numerous and effective ways to get the word out about our products and services. The techniques of using e-mail blasts, e-newsletters and blogs may seem confusing at first, but with a few simple tips you can be on your way to creating a successful Internet marketing program. In this section, we will also talk about the pros and cons of using daily deal sites, so that you can decide if partnering with one of these sites is a good idea for your business.
First up, I am going to talk about e-mail blasts and e-newsletters. An e-mail blast is a form of direct marketing that uses e-mail as a tool to communicate with people who have expressed interest in a product or service. It can be used to remind people to check out your website, announce a special offer, et cetera. You can also create e-newsletters that provide interesting content related to your expertise, like expert skin care tips, skin care advice and special products and services. Think of these tools like the Bath and Bodyworks coupon e-mail you get every week!
To send the e-mail blasts and e-newsletters, you can manually create your own distribution list or purchase "bulk e-mail" software to help you organize and manage your list. If you have an e-mail list of more than 100 people, you may want to look into purchasing the software, because there are certain limitations when it comes to sending e-mail blasts from your own individual e-mail account. An additional benefit of purchasing software is that you can get valuable information about the e-mails you send, including how many of the e-mails were opened and how many people clicked on the website links in the e-mail.
No matter which option you choose, there are some rules when it comes to e-mail blasts and cardinal rule is: Do not spam! The best practice is to send to those who have "opted in" to receive your e-mails. That means when you see clients in person or when chatting with clients/potential clients over social media, ask if they would like to be added to your e-mail list. If you are flagged by recipients for "spamming" or a large number of your e-mails bounce back to you (undelivered mail errors), you not only run the risk of annoying the people on your e-mail list, but the bulk e-mail software provider may also suspend your account.
Next, I want to talk about blogging. With all of the free blog sites available, blogging is easier than ever! These sites allow you to sign up free of charge, and they provide you with an easy-to-use blogging application.

Once you have set up your account, you may be asking "what should I blog about?" Well, that is entirely up to you, but I strongly suggest that you keep your blog content strictly about business. Similar to your other social media accounts, your blog will be a reflection of you as an aesthetic professional – and you want to present yourself as an expert in your field. Take the same approach with your blog as you do with the e-newsletter (but do not use the same content – you want to give people a reason to want to get your newsletter!). In addition, tell your clients about your blog and encourage them to comment on your blog posts. This allows you to reply to their comments and engage them in conversation.
As you delve further into online marketing, you will see that there are many opportunities to partner with daily deal sites. These sites (Groupon, Living Social and many more) give consumers the opportunity to purchase a highly discounted service through a one-time offer (for example, 60 percent off of a facial at your spa). The idea is that a new group of consumers will be introduced to your business through the super deal. However, to use this service, you will need to deeply discount one of your services and pay the daily deal site a share of the profits.
I think that daily deal sites are a mixed bag. A recent study compiled by Rice University revealed that only 20 percent of daily deal customers become repeat clients. This shows me that many daily deal shoppers are doing just that – shopping for deals, and they do not have the intention of being a repeat customer. However, if you believe that you can get new clients in the door with a daily deal promotion and then cross-sell them another product or service, you may want to experiment with one of these sites.
Tradeshows: Tried and True Networking
Tradeshows are one of the best ways to network with other industry professionals (and potential clients if the event is open to the general public). If you choose to have a booth at the show, it will automatically put you and your brand in the spotlight by giving you prime visibility. This helps create brand awareness. So, even if you do not rack up big business opportunities at the actual event, it does give your name (or company name) relevance the next time someone sees it.
If you do not want to purchase a booth, you can still get a lot out of attending tradeshows. Tradeshows give you the opportunity to learn about the latest advancements in the marketplace and you are able to attend seminars and workshops featuring the industry's movers and shakers. These events are great for traditional face-to-face networking, which enables you to build relationships with like-minded business people. Be sure to bring plenty of business cards – and remember to feature your social media and blog links.
Networking in 2013 and Beyond
As you can see, there are many ways to network. By using traditional and high-tech methods, you can create a large pool of networking contacts. Whichever methods you choose, be sure that you take the time to really engage your contacts and show them why you are outstanding in your field!