Social Media, Spa Style: Part 1 – The Evolution of Social Media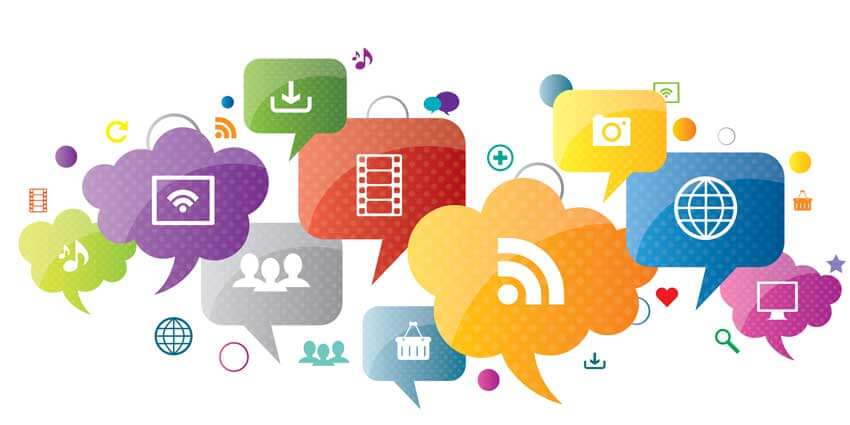 In the past 10 years, social media has gone from a lifestyle niche to a way of life. I remember reading news stories that described MySpace as a "controversial new website" when it launched in 2003. Now, it is just one of many social media sites with millions of members – including many of the mainstream media outlets. From Facebook to Twitter and beyond, this communication platform has changed the way we interact with one another and with the world at-large.
Social media has a huge impact on the salon and spa business. The relationship aestheticians and spa technicians have with their clients is a relationship based on trust and confidence, the same principals of friendship.
Social media allows us to take this relationship to the next level by establishing new channels of communication. As a result of regularly updating Facebook, Twitter and other social media profiles, those of us in the beauty business can interface with clients multiple times each week or even multiple times daily. This is very different from the pre-social media days, when clients only thought about us when they needed to make an appointment.
The History of Social Media
While social media has seen explosive growth in the past decade, its history goes much further back than just those 10 years. One of the first social networking sites hit the web in 1994. GeoCities was a website that enabled users to create their own personal web pages and link to a network in one of six major cities. The network eventually grew to include additional locations, but shut down its U.S. operations in 2009. It is currently only available in Japan.
Following GeoCities, other social media sites began to emerge. One of the most popular was AOL Instant Messaging, also known as AIM. Launched in 1997, AIM allowed users to communicate in real time through person-to-person and chat room messaging. Users could also create a "buddy list" to chat with specified people.
"Friend" sites hit the web several years later. The first version of Friendster was launched in 2002, followed by MySpace a year later. Facebook, which would later become the king of social media sites with more than 800 million users, was initially launched in 2004 as a way to connect college students. In 2006, the first tweet was posted on Twitter. Some of the latest sites include Pinterest, Tumblr, and Google+.
Keeping Up with the Networks
It can be tough to try to maintain accounts on every social media site available, but it is important to create sites on ones that have seen an explosion in popularity. For example, Pinterest.com, a relatively new photo sharing website, became the fastest website ever to achieve 10 million unique visitors (according to ComScore), and it is especially popular with women. This is a great site for business development in
our industry.
In general, social media sites are an amazing free marketing tool. As you keep up with social media trends, you can target your current clients and potential new customers by offering unique content related to your business or industry. This can be a lot of fun, as well because you can get creative with your content! Use photos, music and well-written text to get your message across. You can also post videos. Most cell phones have a camera you can use to make a short video presentation that you can post or link to your social media sites.
Be sure to invite the people in your network to share and comment on your posts. For example, on Facebook, if someone thinks your content is worth sharing, they can repost it for all of their connections to see. On Twitter, people can "retweet" your content with one mouse click. This places your message on their newsfeed for all of their followers to view.
The key to success with this is not to be too pushy, aggressive or "spammy" with your posts. You do not want your connections to feel that you are constantly trying to sell them something. Use this platform as a way to educate others about the latest advancements in the beauty industry. You can also announce special deals, and even offer to give people who share your post an extra incentive – like a free treatment upgrade or a free take-home product.
Mix & Match
Though social media marketing is a huge asset for those of us in the aesthetics industry, it is only one of several important marketing platforms. From my experience, the best results are achieved by creating a balance between traditional print and radio ads, guerilla marketing, internet ads, e-mail marketing and social media marketing. It is a good idea to research your options in order to ensure that your message is delivered to your target audience.