The Evolution of Medical Aesthetics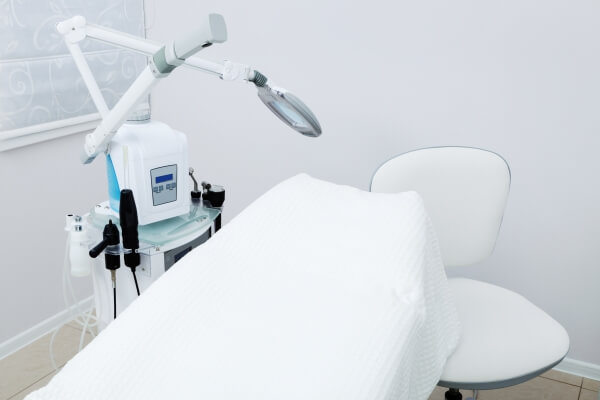 From the milk and honey baths used by the ancient Egyptians to the light zaps of today's cosmetic lasers, people are constantly searching for the latest and greatest procedures to help achieve a younger, healthier, more attractive look. The development of high-tech cosmetic treatments is helping to meet those needs without the time, cost and risks associated with surgery. The emergence of medical aesthetics has swept the beauty industry by storm and has become a real revenue generator for aestheticians, cosmetologists and other skin care professionals.
I have been in the medical aesthetics business for nearly a decade, and I have seen first-hand how the industry has evolved. When I opened my first medical spa with my business partner in 2003, things were a lot different. The medical spa concept was still very new. In fact, when I started planning to launch the business a year earlier, my original goal was to open the second medical spa in the state of Arizona! By the time it opened, there were a lot of other medical spas that had popped up in the area, but there were still nowhere near as many locations as there are today.
The very first medical spas emerged in the late 1990s as a way to fuse traditional spa treatments with noninvasive medical technology. Around that time, the FDA cleared the first cosmetic lasers to reduce unwanted hair and wrinkles. However, these early procedures had some drawbacks. When it came to laser hair removal, only a limited number of wavelengths had been approved – all of which were only able to treat clients who had fair skin and dark hair. The laser was unable to target the melanin in hair follicles of people with darker skin tones. Attempts to do so by untrained technicians often resulted in burns, scars and skin discoloration. As for wrinkle reduction, the first FDA-approved lasers were ablative lasers. These lasers achieved wrinkle reduction by removing the top layer of skin and part of the epidermis. The treatment was very effective, but it was also very intense. The procedure posed a risk for epidermal burning, and clients often needed weeks of downtime following treatment.
Current laser technology is safer, more effective, and requires little to no downtime. Laser hair removal is now available to people with a wide variety of skin tones and hair colors. Lasers that emit long wavelengths and pulse widths are able to travel deep underneath the skin to reach the melanin present in the hair follicle without damaging the skin's surface layer. There are also devices that combine radiofrequency energy with intense pulsed light to achieve hair reduction on all skin tones.
Laser wrinkle reduction can now be performed using non-ablative lasers that send heat deep into the skin's dermal layer to stimulate collagen production, while leaving the top layer of skin unharmed. This provides noticeable results without little to no downtime. Plus, laser and intense pulsed light treatments are also effective in reducing the appearance of scars, age spots, melasma, and even spider veins and stretch marks.
Medical aesthetics has grown to include more than just lasers. The latest procedures performed at spas and salons across the company also utilize infrared light, radiofrequency energy and ultrasound technology. By harnessing this technology, we are able reduce the appearance of cellulite, improve skin texture, and tighten sagging skin. Medical professionals are able to offer further aesthetic treatments like Botox®/Dysport® injections and dermal fillers to create a more youthful appearance.
Price Points
As it was with the ancient Egyptians, where aesthetic enhancements were symbols of wealth and status, in the late 1990s and early 2000s, medical spa treatments were exclusive procedures that were performed on clients willing to shell out the big bucks. Similar to the first computers and cell phones, the machines used for laser hair removal and laser wrinkle reduction were big, bulky and extremely expensive. That led to high costs for the consumer. For example, in 2003, laser hair removal on a small body part, like the underarms, could cost a client $300 to $400 per session. This price point was too high for many consumers who were interested in this service, and could not justify the cost.
The latest laser devices are smaller, sleeker and are much more affordable. A practitioner can purchase, lease, or even rent a laser by the day. The increased affordability allows practitioners to charge a lower price. This is great for the beauty industry because more people are able to enter the market at this lower price point, which creates a high volume business for salons, spas and medical offices.
Training
While the invention of these early devices would go on to revolutionize the beauty industry, there was also a problem in the fact that standardized training programs for cosmetic lasers did not exist. The medical spa industry was like a Wild West frontier town. There were few rules, a high risk for consumer injury, and no set standards for education. Anyone could buy a laser and begin treating clients after receiving a brief equipment demo from the laser manufacturer. While most states still lack sufficient regulation, the modern industry standard is a comprehensive 15-day course that includes classroom instruction and hands-on training. This has led to a much safer environment for consumers and a higher level of professionalism for practitioners.
Being a part of the multi-billion dollar medical aesthetics business is a great move for a beauty professional. Innovative inventions and technological advances regularly hit the marketplace, so there is always something new to learn and to offer your clients. If this is an industry you are interested in learning more about, contact a nationally recognized training institute to find out about training opportunities that will allow you to enter this exciting and lucrative field. I love this business. Every morning when I wake up I am excited to go to work, because I know the work we do in this industry can enhance people's lives and make them feel better about themselves – and that is a great feeling.