$pa Marketing: Sizzle, Ignite and Set Fire with Social Media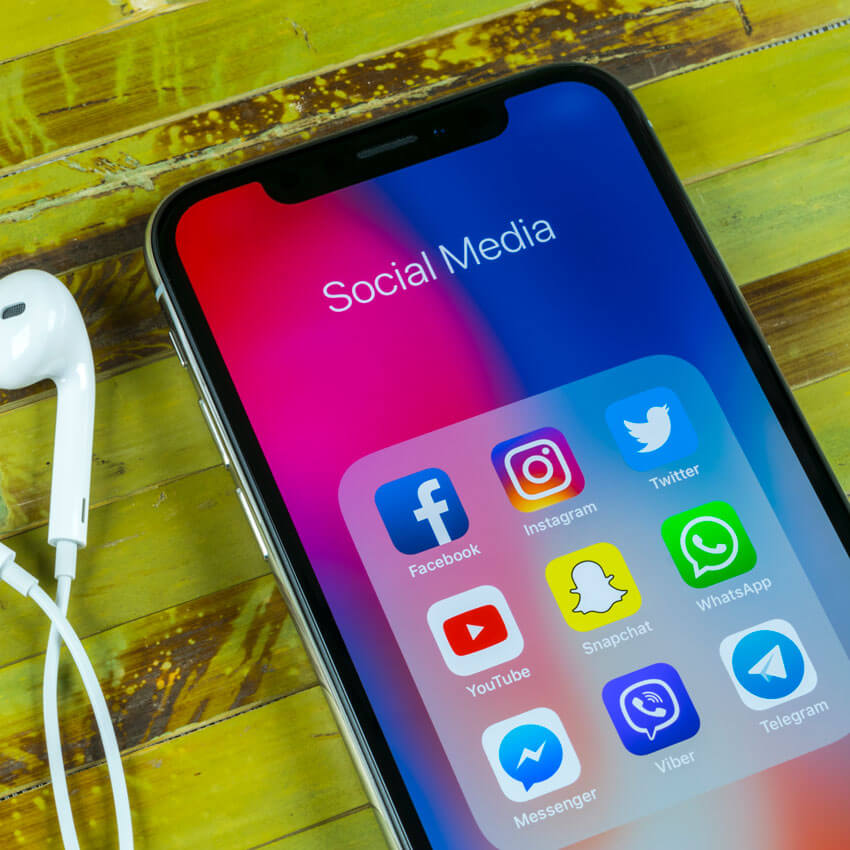 You know social media is big, but do you know just how big? According to statistics, there are now 3.2 billion social media users worldwide, which is a staggering 42% of the current population. There are more individuals on social media than households owning a television, and TV has been around a whole lot longer. Social media isn't simply growing, it's exploding, and as a result, companies are spending exponentially more on their social media marketing budgets.
Keep in mind, there's social media marketing and social media paid advertising. While larger companies can afford to spend thousands on paid advertising, smaller businesses have a limit. One of the many benefits of social media marketing is that you don't have to funnel all of your budget on paid advertising. For example, if one of your posts goes viral, it might not cost you a penny; you simply have to know which types of posts are likely to generate maximum engagement and sharing.
Let's look at the pros and cons of each of these wildly popular platforms.
Sizzle with Snapchat
Pros: Snaps have a more personal feel because they're sent to individuals rather than large groups. It also allows you to reach younger audience with the average user being between the ages of 18 to 34. Filters and stickers allow you to demonstrate the fun side of your business and personality, and the Discover feature allows you to post content that will increase brand awareness.
Cons: One major con is that you can't determine whether viewers are actually watching your videos or skipping over them. Your videos are also limited to 10 seconds, and there's no re-share option. Also, if you don't choose to save them, chats are deleted by default.
Ignite with Instagram
Pros: It's a visually-oriented platform, which is perfect for the visually-oriented aesthetics business. Instagram was created for mobile devices, encompassing a larger potential audience.
Cons: There isn't much room for written content. Also, there isn't an Instagram experience available to desktop-only users, and while there are hacks around it, not everyone is tech savvy enough to pull it off.
Set Fire with Facebook
Pros: You can reach a large audience, and there's plenty of room for written content. It's also easy to target audiences for boosted ads.
Cons: Viewers tend to be older, which may or may not be a con, depending on your targeted audience. Negative comments left by viewers require commitment in follow-up so that you maintain your business' reputation.
Which Platforms Should I Use?
In three words—all of them. The key is to know your audience and your targeted customer demographic so that you spend the majority of your time on the platform(s) that will deliver the best results for you. There's real value in staying in front of your customer; they may not be ready to make a purchase today, but when they are, the business that is consistently in touch with them will likely be the one they choose.
In a perfect world, you'll offer a variety of posts across all three channels, but I know that also takes time, which you might not have, unless you can hire a social media manager. So, you can get a similar result by mixing up the order of your posts. Rather than one post on a Tuesday, you can offer one on Snapchat on Tuesday, the same one on Instagram on Thursday, and again on Facebook on Sunday.
The Power of Personality
On my personal Instagram account, I focus on motivational and inspirational posts. I'm not directly selling anything. However, if you're interested enough in my posts to then go to my personal story, you'll see that my business offers training for cosmetic lasers and Botox, etc. I encourage you to do the same. Your posts should concentrate on your passions, personality and hobbies; your stories should be more about your business.
To Boost, or Not to Boost?
When a particular post gets significant engagement, consider boosting it. You can set your budget and also hone in on your targeted audience. Think first of your targeted audience based on your passions; then, add in your targeted business audience. For you, this might be other people who love cooking and sharing recipes or people interested in traveling; your targeted business audience might then be those who are interested in health and beauty. Accept that you can't appeal to everyone, so spend your time targeting to like-minded individuals.
Social media marketing is one of the easiest and least expensive ways to get your business in front of thousands of potential customers. With a little research, and some trial and error, you, too, can sizzle, ignite and set fire to your bottom line.
Top 3 Tips for Social Media Marketing
Play around and have fun. You'll find some types of posts get higher engagement on one platform versus another; keep track of what you're doing and when so that you don't waste your time or lose viewers' interest.
Post often. Preferably, post daily, but make sure you do it with a purpose. Ask a few trusted individuals: Is this something that you'd like to see on social media? Does it stand out? Would you share it?
Don't get sloppy. Even the cutest, most heartwarming or edgiest post can be ruined with a spelling or grammatical error. If accuracy isn't your strong suit, always ask a friend to review before you hit "publish."