The Top 5 Medical Aesthetics Trends Are Here For 2018!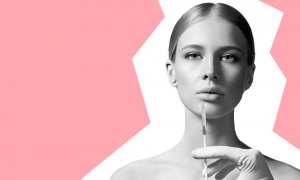 When it comes to what's popular and what's officially passé, no one knows this better than the laser techs, nurses and physicians performing cosmetic treatments daily.
During medical esthetics training at National Laser Institute, you will have the opportunity to learn some of the most popular medical aesthetics trends in the industry – and all it takes is two weeks!
Popular Medical Aesthetics Trends for 2018
#1 – Treating fine lines before they surface. Botulinum toxin (Botox) to prevent the appearance of fine lines and wrinkles continues to be a popular medical aesthetics trend among clients in their 20s and 30s. This cosmetic injectable can shave years off a client's appearance in a matter of minutes. This is why it's commonly called "The Lunchtime Procedure."
Another Botox treatment expected to increase in popularity is micro-Botox (or baby Botox). This procedure helps decrease oil production, pore size and smooth skin.
#2 – Relying on our own bodies for enhanced results. An increase in the use of growth factors or Platelet-Rich Plasma (PRP) for rejuvenating the skin is predicted to become popular this year. PRP works by using a client's own cells to naturally reverse the signs of aging through collagen building and new cell growth.
#3 – Nonsurgical nose jobs are back. Dermal fillers can be used to improve the shape of the nose subtly. Although not permanent, a nonsurgical nose job is less expensive than a traditional rhinoplasty. They can correct imperfections and camouflage areas that are concerning to clients.
#4 – It's all about threads. Lifting the face with PDO threads is new and improved and here to stay! PDO threads work well because they stimulate new collagen growth. When a cosmetic nurse or physician places the PDO thread and positions the skin over it, it looks great immediately, and the lifting effect continues to improve over time.
#5 – Fat removal and body contouring. Do your clients complain of body fat that is too stubborn to get rid of through traditional diet and exercise? This is where non-invasive fat removal techniques come in. Fat removal and body contouring have eliminated the risks associated with invasive procedures such as infections and pain during recovery caused by undergoing surgery.
Body contouring treatments like CoolSculpting lead to improved body shape with minimal pain, lower risk and permanent results. CoolSculpting works by freezing fat cells that are eliminated naturally through the body. According to the American Society for Aesthetics Plastic Surgery (ASAPS), there was an 18.7 percent increase in non-invasive fat reduction in 2016, and the number of procedures performed continues to rise.
Medical Aesthetics Training at National Laser Institute
Do you have a passion for health and beauty? Do you want to help others look and feel their best? Consider a career in the medical aesthetics field!
In 2016, Americans spent over $16 BILLION on medical aesthetic treatments such as laser hair removal, CoolSculpting, Botox and more.
At National Laser Institute, we offer cosmetic laser courses for career changers and estheticians and Botox training for medical professionals (nurses/physicians).
During the Comprehensive Laser Course, attendees will learn everything they need to know to become a successful cosmetic laser tech. It covers some of the most in-demand cosmetic laser treatments such as laser hair removal, Intense Pulsed Light (IPL) photofacial, skin rejuvenation, skin tightening and more.
Our CE/CME programs are geared towards physicians, nurses and medical professionals looking to earn their Botox certification. Attendees will have the opportunity to learn aesthetic procedures like Botox, dermal fillers, Kybella, platelet-rich plasma (PRP) and more.
To learn more about National Laser Institute's medical aesthetics training programs, please fill out the form on the right or give us a call at 800-982-6817.