The Expert's Guide to Buying Laser Equipment
The Expert's Guide to Buying Laser Equipment
By Louis Silberman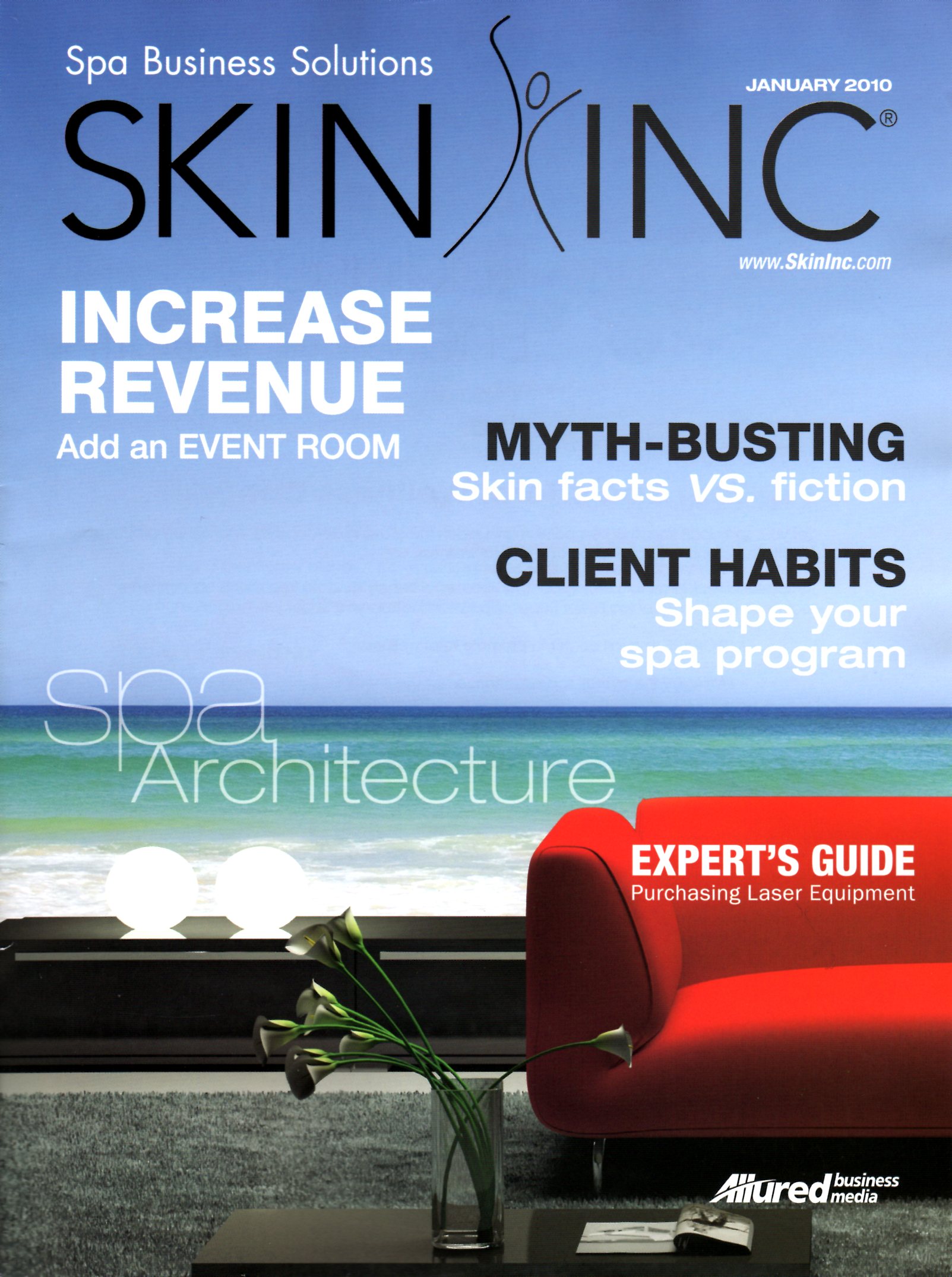 Vanity and the pursuit of looking younger are ever-present elements in many people's lives. The practice of esthetics has been present for centuries and can be traced as far back as the days of the pharaohs in ancient Egypt. Just as a painter creating a portrait, a composer drafting a sonata or a dancer performing fluid movement with the body, the work of an esthetician is an art in its own right. Instead of oil paint and canvas, esthetic professionals let their creativity shine through by providing relaxing and restorative treatments that improve the confidence and self-image of their clients.
Early esthetic professionals only had the limited resources around them with which to work. Today, modern estheticians are able to choose from an overwhelming number of treatment options. New scientific discoveries and advancements in technology are common, with the largest leaps made in the field of medical aesthetics and cosmetic lasers. Although treatments such as laser hair removal and photofacial skin rejuvenation are some of the most popular available, shopping for the equipment necessary to offer these services can be tricky. For the professionals who are in the market to purchase cosmetic laser equipment, this article will help remove the guesswork by answering important questions and providing inside details about the shopping process.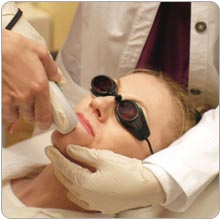 FIND A FOCUS
The first step in the shopping process is to look at your specific client demographic to see what types of treatments would be most appealing to it. Younger clients are typically drawn to laser hair removal, and more mature clients may lean toward photofacial skin rejuvenation and fractional laser wrinkle reduction. Client skin type is also important to consider. If the majority of your clients are of darker skin types—Fitzpatrick Skin Type Classification 4, 5 or 6—they might be unable to receive certain types of laser treatments successfully. After categorizing your clientele, it is time to select the treatment modality best suited for its needs. See Top Laser Treatment Modalities for a list of today's most popular laser-based procedures. Once you have made this important decision, it is crucial to take many details into consideration when making this purchase.
Budget. Shopping for a laser can be fun and exciting, but remember not to let the thrill of the moment get in the way of common sense. Determining your budget is critical and should be done immediately. This will help narrow the search and prevent you from wasting effort researching equipment that is too expensive.
New or used. There are pros and cons to both options. Similar to new cars, cosmetic lasers are depreciable assets and begin losing value as soon as they are out of the box. Buying new equipment costs more, but allows for the ability to offer the most effective treatments. It also provides the opportunity to market the latest and greatest services to clients. Used equipment may be more affordable, but will employ older technology, and will have experienced the wear and tear of previous use.
Payment options. The average laser can cost anywhere from $50,000–250,000, which makes it a very significant asset to a business. This is why it is important to know all of the methods available to purchase a cosmetic laser. See Buying Method Equations for real-life payment and profit estimates for the four forms of payment listed below.
Cash—Paying cash for a laser is an expensive endeavor. Although it avoids loan fees and provides 100% equity up front, it can soak up a large amount of a company's capital, which can hinder the liquidity of its assets.
Financing—Financing is a loan given by a bank or company to purchase equipment, but involves interest and loan fees. Because the loan is credit-based, this option is not always available to buyers with lower credit scores.
Leasing—Leasing equipment lowers the actual monthly cost of having a laser and sometimes allows greater freedom to trade in older technology for newer lasers. Unfortunately, the money spent does not allow a business to gain any equity in the equipment. The typical lease rate for a new $100,000 laser is approximately $2,000 per month during an obligatory three- to five-year contract.
Renting—Renting a piece of laser equipment costs approximately $500–700 per day. This method costs more money up front, but there is no financial or contract obligation. It is a great way to test out offering laser procedures in a business before making a full investment.
Warranty. As you can imagine, equipment repairs on cosmetic laser equipment can be costly. Just one breakdown can cost up to $3,000 in parts and labor without a warranty. When considering warranty options, there are two important questions to ask: If my equipment breaks down, is there a local company that can administer the repairs, or do I have to ship it to the factory; and will I receive a loaner machine to use while my equipment is being repaired?
A great way to determine whether a warranty price quote is competitive or not is to estimate the cost of repairing your equipment two times during a year. If the yearly cost of the warranty is less than the estimated non-warranty repair costs, then this is a smart buy.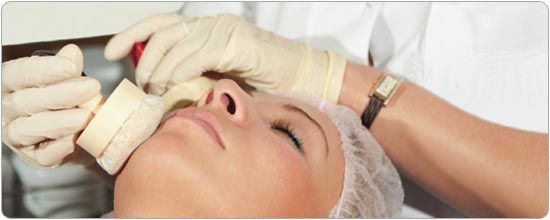 Demo. No one would ever buy a house without stepping foot in it. Likewise, no one should ever buy a laser without trying it out first. Make it a requirement during the buying process to see a demonstration of the equipment and take advantage of the opportunity to try it out in your own professional environment. Because a cosmetic laser is a large investment, it is critical to make sure the equipment is the right fit for your needs. Following is a list of things to keep in mind when testing out the equipment.
•Will the seller demonstrate the functionality, and let me try out the equipment in my workplace?
•Is the cosmetic laser equipment heavy? How hard will it be to manipulate?
•How user-friendly are the laser controls?
•What treatments does the equipment perform? Is it a single-modality machine or are there interchangeable hand pieces allowing for the performance of multiple types of treatments?
Leading cosmetic laser manufacturers are known for their customer-friendly demo programs. When shopping for a new laser, always ask about the options that are available for working with the equipment before making a final purchase.
Cosmetic laser training. Contrary to popular belief, esthetic professionals do not need to have a medical background to become a cosmetic laser specialist in most states. In the United States, each state creates its own guidelines to enter the profession. Due to the growth of the industry, many states are now adding legislation requiring that esthetic professionals complete a certain number of hours of cosmetic laser education in the classroom and clinical setting.
Whether you are self-employed or a team member at an esthetic facility, client safety is the most important part of providing laser treatments. Due to the sheer power of a cosmetic laser, a technician can burn or scar someone if they have not received proper training from a state-recognized school. Most laser manufacturers will include a half- to full-day training; however, this is not nearly enough time to master using laser equipment effectively. When considering attending a cosmetic laser school, be sure to ask these important questions before attending.
•How long has the school been open?
•How many teachers will I have? What type of professional experience do they have?
•How large are the classes?
•How much time will I get to spend performing hands-on training?
•Is there any additional training I will receive to help me after graduation?
•Does the school train on a variety of brands and models of laser equipment?
Buyer beware. Laser companies will provide clinical studies and testimonials from current owners of their lasers; be sure to spot check the studies to ensure that no one who is on the payroll of the laser company is involved in the studies. One size does not fit all—no laser on the market can perform every treatment perfectly, but some are better than others at certain procedures. No respected clinical studies have shown that lasers can treat blond hair effectively, so be wary if someone tells you their laser can. Cosmetic lasers are dangerous if not handled properly. If someone tells you that their laser could never hurt anyone, then walk away. Buy logically, not emotionally, and take a step back when confronted with bargains. There will always be deals, so think through your purchase before making any decisions.
A SMOOTH TRANSITION
The world of laser procedures is a fun and financially rewarding one. By asking the right questions, researching the various types of cosmetic laser equipment and learning how to operate them safely, the transition into providing high-tech laser services will be smooth and easy.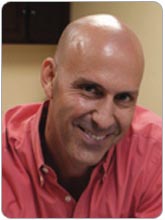 Louis Silberman is president of National Laser Institute, a leading school specializing in advanced cosmetic laser and medical aesthetics training for beauty professionals. As an expert in laser aesthetics education, a medical spa owner and nationally recognized author, marketing speaker and business consultant, Silberman has been a driving force behind the organization of laser safety for consumers.
For more information, call 1-480-290-7399 or simply fill out the form on the right.