The Aesthetics of Louis Silberman
The founder of the National Laser Institute is building an empire on the back of an industry on the rise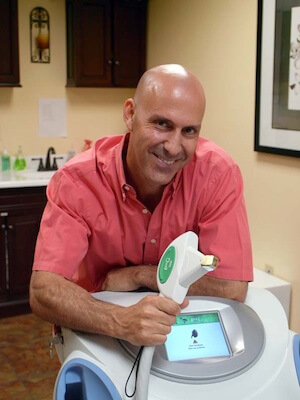 We've all heard the saying that "beauty is only skin deep," and the medical-aesthetic field couldn't agree more. That's why, when National Laser Institute opened its doors in 2004, a wonderful world of medical aesthetics came alive and has been changing lives ever since. The genius behind this multimillion-dollar business is Louis Silberman, founder and CEO. His mission is to promote quality education in medical aesthetics and to encourage those who are either seeking a new occupation or advancing skills in cosmetic technology. "Our customer is the career changer or beauty professional who is getting educated for a new career or advancing their career in medical aesthetics," Silberman says.
Prior to the institute's opening, a cosmetic-technology curriculum didn't exist. Silberman, who had been passionate about health and beauty, was puzzled by that fact, and he decided to create the first formalized medical-aesthetic school in the country. The institute is a part of the medical-aesthetic segment that trains aesthetic and medical technology. The school focuses primarily on medically based treatments—like laser hair removal, photo facial skin rejuvenation, and tattoo removal—with an aim to educate career changers and beauty professionals. It also offers courses in injection technology—such as botox, dermal fillers, antiaging, and bio-identical hormonal therapies—for medical professionals.
For both segments, Silberman's focus is on maintaining a high-quality program. "We're the Harvard of our field," he says. "We have established a reputation of truly being the gold standard of the highest-quality education in the world of medical aesthetics."
Technology is a major factor in Silberman's business, and, as research con­tinues to develop, the job has become  more exciting. Silberman has been working in the medical-aesthetics industry for the last 10 years, and every year something revolutionary has been developed, which allows his institute to prosper and allows his graduates to offer exciting new options. One of the most recent developments is a laser that performs liposuction. "It's mind blowing to see how fast technology moves and how technology that has been around for years gets better and more affordable," Silberman says.