Certificate of Training in Laser Hair Removal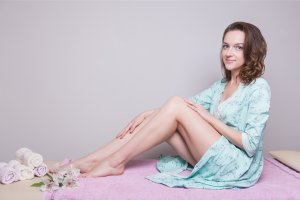 In an economy that can feel unsteady, in uncertain times when little feels guaranteed, many people feel the need to plant a solid foundation. Now is the time to find your footing and grow roots that will nourish your future. What better way to do that than earning your certificate of training in laser hair removal?
A blossoming field awaits:
The field of medical aesthetics has taken the world by storm as it gains momentum. The industry is soaring as it grosses nearly $17 billion annually. The popularity of noninvasive cosmetic procedures is at an all-time high and there doesn't appear to be a slowdown in sight.
This is good news for you! Very good news. As someone interested in earning their Certificate of Training in Laser Hair Removal, you are about to embark on an endeavor that will help mortar your financial future.
When one earns a Certificate of Training in Laser Hair Removal, one joins the exciting movement of people rushing for cosmetic treatments and therapies. Where people are willing to spend mass amounts of money, there are jobs galore.
Money? How much are we talking?
Because there is demand in the industry for laser technicians, money follows.
Current salary data on Zipcruiter reports that on average laser hair removal technicians (also called aesthetic laser technicians) make $57,520 annually.
In addition to the healthy wages offered, available positions on the same website show listings with full- and part-time hours. Furthermore, many of the jobs mention signing bonuses, paid time off, access to personal access for self and family for laser treatments, and health, dental, and vision insurance.
What is the job outlook for laser hair removal careers?
Remember the blooming field discussed earlier? Well, it applies to positions in laser hair removal as well as to the rest of medical aesthetics. As a result of the booming industry, laser technicians fall in line with the other professionals in their field.
According to the U.S. Bureau of Labor Statistics, due to the increasing demand for personal care services, careers like the ones held by labor technicians are also on the rise. In fact, the job outlook is especially favorable as BLS projects an 11% growth in job opportunities between 2018 and 2028.
Talk about the peace of mind (not to mention financial security) that people are scrambling for right now in this time of instability!
What kind of education is needed to work in laser hair removal?
Undoubtedly, you'll be pleased that in as little as two weeks you can earn certification in laser hair removal. At National Laser Institute students attend a Hybrid* Online Comprehensive Course. The training, taught by medical aesthetics industry professionals, cover laser safety practices and teach attendees the latest and greatest techniques and methods in laser technology.  Moreover, students will garner extensive knowledge in areas including:
Laser Hair Reduction
Laser Tattoo Removal
Photofacial
Coolsculpting Body Contouring
Radiofrequency Treatments
Skin Rejuvenation
Skin Tightening
Cellulite Reduction
Microneedling, and so much more.
What are the class options?
In a two-phase hybrid* program, students will engage in both classroom (didactic) education and hands-on training.
Even more convenient, NLI now offers two new class options. Students may select either Hybrid* Online or Online Only coursework.
In the Hybrid* Online model, classes are live and involve online and interactive didactic and demonstrations. Students then choose their site to complete hands-on clinicals at one of NLI's nationwide locations.
In the Online Only live course, students will participate in online and interactive didactic and demonstrations. Students that opt for Online Only coursework never have to leave the convenience of their own home.
No matter the course, you are sowing the seeds of your future when you earn your Certificate of Training in Laser Hair Removal. By contacting National Laser Institute at 480-290-7399 you are planting the groundwork that will blossom into a fruitful future.
During our Hybrid* Online Comprehensive Laser Course you will receive online classroom laser training with a variety of instructors and live demonstrations with several hours on each modality. Then choose one of our nationwide locations to attend your clinicals for hands-on learning!
Modalities include Laser Hair Removal, Photofacial, Laser Skin Rejuvenation, Radiofrequency Skin Rejuvenation, Coolsculpting, Cellulite Reduction, Tattoo Removal, Radiofrequency Skin Tightening, and Microneedling.