New Careers for Healthcare Professionals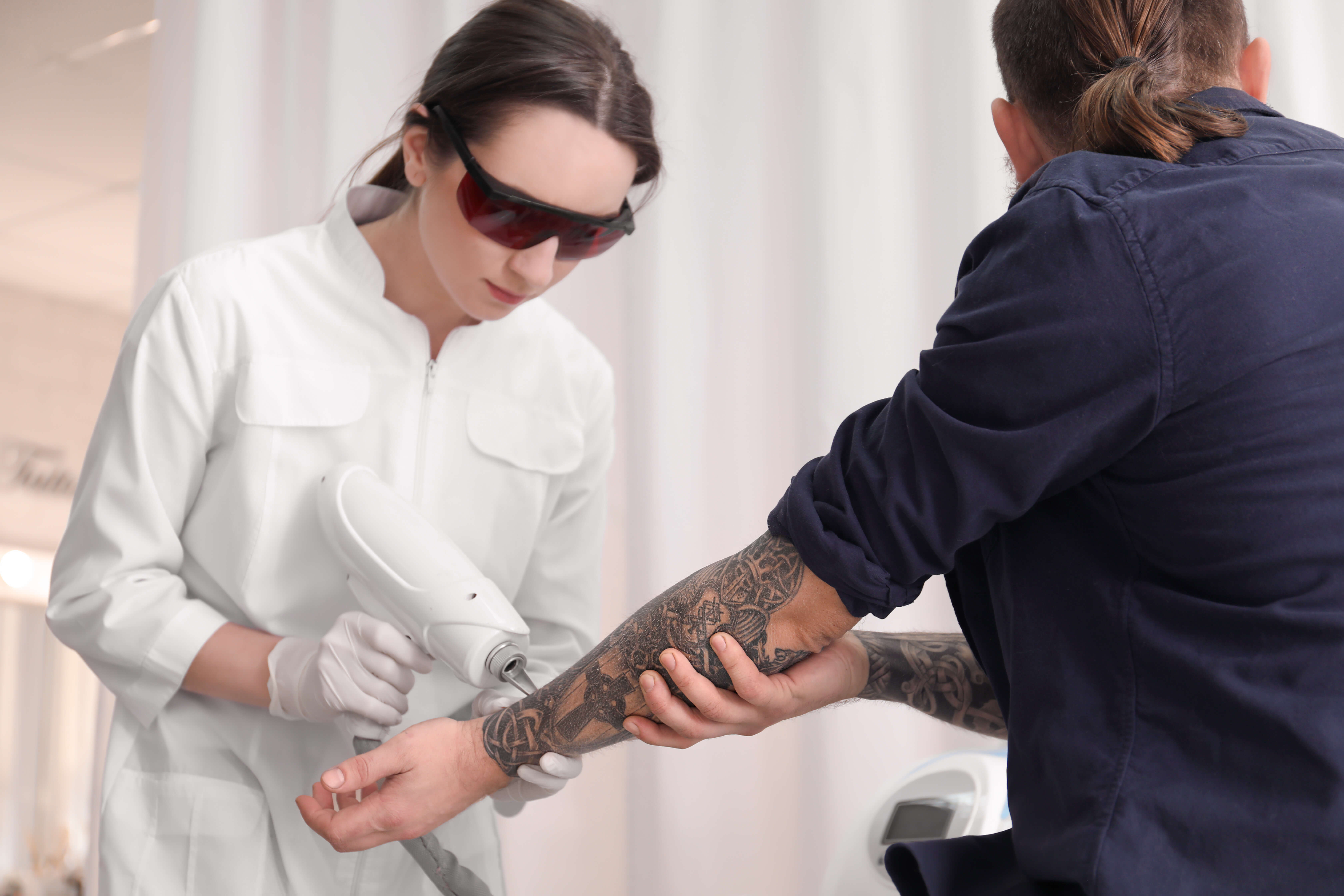 The current worldwide pandemic has left many healthcare professionals unsure about where to take their practice next. Are you looking for new careers for healthcare professionals in Arizona after COVID-19? Consider the booming medical esthetics industry.
Many Arizona physicians' offices saw a dramatic decrease in revenue during the lockdown periods for non-essential services. In times like these, it is only natural to look for ways to maximize your income potential.
Medical estheticians are especially in-demand in the state of Arizona, making this an industry well-worth considering. At National Laser Institute, we offer our students top-quality medical esthetician training at our Arizona campus. We have training in multiple other locations across the country. For your convenience, we also offer comprehensive online instruction.
Medical Esthetics and New Careers for Healthcare Professionals
Despite their similar-sounding names, medical esthetics and traditional esthetics are two distinct fields. While both are skincare specialists, medical estheticians have more of a clinical focus. They may also be known as clinical or paramedical estheticians.
Furthermore, traditional estheticians are much more limited in the scope of work they can do. Popular esthetic services involve aromatherapy, exfoliation, and facials. In contrast, medical estheticians can offer more involved procedures, such as laser treatments and cosmetic injectables.
As technology advances and the population ages, baby boomers and millennials alike have come to embrace non-invasive
cosmetic procedures. Demand for medical estheticians has been increasing everywhere. According to the American Society for Aesthetic Plastic Surgery, Americans spent over $1 billion on cosmetic injectables in the year 2018 alone. The number of overall non-surgical cosmetic procedures has only gone up since 2014. This industry shows no signs of stopping or slowing any time soon, making it perfect for those looking for new careers for healthcare professionals after COVID-19.
Services Offered by Medical Estheticians
A medical esthetician is generally able to offer the same services as a traditional esthetician. However, they are generally more qualified to help patients with various skin conditions. They may also provide more involved treatments with more lasting results. One popular new career for healthcare professionals after COVID-19 is cosmetic laser technician. This involves various cosmetic laser procedures, such as:
Hair Removal

Skin Resurfacing

Tattoo Removal

Photofacial
Those with previous medical training can also become trained and certified in administering cosmetic injectables. Popular examples of cosmetic injectables include Botox, Kybella, and Juvederm. Aesthetics/cosmetic nurses are extremely sought-after new careers for healthcare professionals. Other popular medical esthetics procedures involve, but are not limited to:
Advanced Microdermabrasion

Cellulite Reduction

Chemical Peels

Vein Reduction
Still, many medical estheticians may choose to specialize in one or two of these procedures instead of offering a wider array of services. This is a very popular practice in the medical esthetics field, especially for more in-demand procedures.
Why Become a Medical Esthetician
Now we have established how quickly the medical esthetics industry is growing. It should be unsurprising to learn that the Bureau of Labor Statistics predicts an overall job growth rate of 11% until 2028 for skincare specialists. Moreover, the Phoenix-Mesa-Scottsdale metropolitan area has one of the highest employment levels and concentration of jobs for medical estheticians in the country!
If you are already working as a healthcare professional in Arizona, then adding medical esthetician certification to your services can only maximize your earning potential. For instance, one laser hair reduction session costs about $285 on average. Performing just eight of these sessions in one day could net you $2,280.
When considering new careers for healthcare professionals, keep in mind that those who already have their own private practice have the most power to determine their rates for the cosmetic procedures they offer. However, nurses and those with similar job titles may still have much to gain by partnering with or working for physicians. It is not uncommon to also earn a commission when working as a medical esthetician for an employer.
Medical Esthetician School for New Careers for Healthcare Professionals
The state of Arizona requires that all prospective estheticians undergo 600 hours of training from a licensed school. As a healthcare professional, you already know about the importance of ensuring your patients' comfort, safety, and desired goals. Choosing the right school is imperative to your future success as a medical esthetician.
At National Laser Institute, we are proud to offer a wide variety of courses to provide our students with a well-rounded, quality education. Our veteran instructors have expert knowledge on a variety of subjects, including but not limited to:
Laser hair removal

Photofacials

Tattoo removal

Laser safety and regulations

Basics of client care

Neurotoxins

Dermal fillers

Fat-dissolving compounds
We will work with you to ensure you leave our courses feeling prepared to take the next step towards your exciting new career. For those interested in cosmetic laser training, you must have a HS diploma or equivalent and be at least 18 years of age. Training at National Laser Institute can be completed in just two weeks or less.
National Laser Institute in Arizona
For nearly two decades, the National Laser Institute has been at the forefront of the medical esthetics industry. We are passionate about helping our students advance to the next stage of their careers. Whether you are a medical professional looking to expand their business, a recent graduate entirely new to the workforce, or anything in between, we are here to help.
We have multiple locations across the country. Additionally, we have Arizona and Texas campuses, where we train hundreds of students per month. We offer a wide variety of courses, and financing options are available.
During our Hybrid* Online Comprehensive Laser Course, you will receive online classroom laser training with a variety of instructors and live demonstrations with several hours on each modality. Modalities include Laser Hair Removal, Photofacial, Laser Skin Rejuvenation, Radiofrequency Skin Rejuvenation, Coolsculpting, Cellulite Reduction, Tattoo Removal, Radiofrequency Skin Tightening, and Microneedling.
During our CME Hybrid* Online Cosmetic Injections Course, you will receive online classroom and demonstrations on Botox, dermal fillers, off label Botox and fillers, PRP, sclerotherapy, Kybella, and PDO threads. Then choose one of our nationwide locations to attend your clinicals for hands-on learning!
If you are interested in working directly with clients to make their visions a reality, medical esthetics may be the right field for you. Call us today at 480-290-7399 for more information.
We will be happy to answer any questions you may have about taking the first steps towards your new career in this booming industry. Join our successful alumni working as laser hair reduction technicians, laser tattoo reduction specialists, medspa owners, cosmetic injectors, aesthetic nurses, cosmetic physicians, and more.