Best Beauty Career Options After COVID-19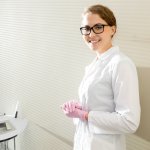 Has the recent talk of a recession had you looking for career options after COVID-19? You may want to consider the field of medical aesthetics. Whether you are a healthcare professional, an aesthetician, or anything in between, chances are there is an exciting opportunity for you.
Medical Aesthetics and Career Options After COVID-19
Medical aestheticians exist somewhere between cosmetologists and dermatologists. A patient may see a medical aesthetician to address an issue that is too complex for a cosmetologist but does not yet require immediate medical attention from a physician. Alternatively, a patient may seek out a medical physician for purely cosmetic, non-invasive procedures.
Usually, medical aestheticians focus on the health and appearance of the facial skin. However, many medical aesthetic procedures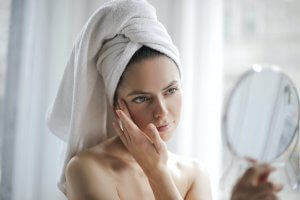 also exist to treat body skin. You can find medical aestheticians practicing in clinical, spa, and salon settings. Two of the most popular career options for medical aestheticians are cosmetic laser technician and aesthetics injector.
Cosmetic Laser Technician
Cosmetic laser technicians are licensed professionals who work under a physician's supervision to complete a variety of cosmetic laser treatments. Some of the most popular cosmetic laser treatments include laser tattoo removal, laser hair reduction, and more. In most states, the only requirements to become a cosmetic laser technician are to:
Be at least eighteen years of age or older
Have a high school diploma or its equivalent
Undergo a certain number of supervised hours of training
According to Salary.com, the average annual salary for a cosmetic laser technician is $50,905. The top 10% of earners make $65,302 a year.
Aesthetics Injector
An aesthetics injector, also known as a nurse injector or aesthetics nurse, is a medical professional who is trained in administering cosmetic injectables. Examples include Botox, Kybella, and Juvederm.
Unlike cosmetic laser technicians, aesthetics injectors must have previous medical training. Rules and regulations for becoming an aesthetics injector vary from state to state. It is not uncommon for physicians to become licensed aesthetics injectors as a means of maximizing their income potential.
According to ZipRecruiter, the average annual salary for an aesthetic nurse injector is $72,674. The top 25% of earners make $86,000 a year.
Why Consider Beauty Career Options After COVID-19
The medical aesthetics industry has only been growing over the years and shows no signs of stopping any time soon. The Bureau of Labor Statistics projects a job outlook of 11% for all skincare specialists until 2028. In contrast, the national average for all jobs is 5%.
The global medical aesthetics industry is also expected to be worth $22.2 billion by 2025. Furthermore, the country's spending trends during the last recession showed that consumers' demand for non-invasive procedures does not dip in times of economic downturn.
Medical aesthetics is one of the rare fields where you are the only obstacle standing between yourself and your growth. It is not uncommon for more established, experienced aestheticians to open up private practices and flourish in their specialization.
Medical Aesthetician School for Career Options After COVID-19
The National Laser Institute has been an industry leader for nearly two decades. We are dedicated to helping our students advance to the next stage of their careers. We welcome you no matter who you are. Whether you are a medical professional looking to expand your business, a recent graduate entirely new to the workforce, or anyone in between, we are here to help.
During our Hybrid* Online Comprehensive Laser Course, you will receive online classroom laser training with a variety of instructors and live demonstrations with several hours on each modality. Modalities include Laser Hair Removal, Photofacial, Laser Skin Rejuvenation, Radiofrequency Skin Rejuvenation, Coolsculpting, Cellulite Reduction, Tattoo Removal, Radiofrequency Skin Tightening, and Microneedling.
During our CME Hybrid* Online Cosmetic Injections Course, you will receive online classroom and demonstrations on Botox, dermal fillers, off label Botox and fillers, PRP, sclerotherapy, Kybella, and PDO threads. Then choose one of our nationwide locations to attend your clinicals for hands-on learning!
On top of having multiple locations across the country, we also train hundreds of students per month at our Arizona campus. We offer a wide variety of courses, and financing options are available. Call us today at 480-290-7399 for more information.
We will be happy to answer any questions you may have. We know you are eager about taking the first steps towards your new career in this booming industry. Join our successful alumni working as laser hair reduction technicians, laser tattoo reduction specialists, medspa owners, cosmetic injectors, aesthetic nurses, cosmetic physicians, and more.