Photofacial Preparation Dallas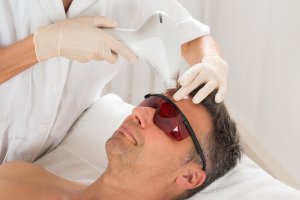 Photofacial Preparation in Dallas is no joke. You've probably seen the Before and After pictures posted all across Google. Dallas is home to 1.34 million and more than enough Spas to go around. There are a few things you can do to prepare for your next photofacial.
Why Get A Photofacial?
You may have heard the term IPL thrown around before; short for Intense Pulsed Light, we use this type light for all Photo-facials. In a Spa, we use this pulsating light to repair areas of the skin, and promote a lively complexion. In addition to removing signs of damage from areas of your skin, we also use IPL for:
Rosacea
Broken blood vessels
age spots
redness
brown spots
IPL devices
Now a day, we use small handheld wands to delivery multiple wavelengths of light. In turn, we use these wands to target specific areas of the skin. You may have heard about treatment gel as well – that's because cooling gels are used for every photofacial. Much like an ultra-sound, photofacial gels are kept cold, and help the wand to slide across the skin with ease.
How To Prepare For A Photofacial Treatment In Dallas
For starters, it's worth noting that you'll spend about 20-30 minutes on average for each appointment. During treatment most patients report minimal discomfort, and using enough gel tends to keep pain to a minimum. However, mild swelling is quite common, and cold packs should be used 10-15 minutes post treatment.
Before And After
Even if you've only typed IPL into Google one time, chances are you've likely seen a handful of before and after pictures. In fact, you can use Google images to narrow down each before and after by skin type/issue. So whether you're looking for rosacea results, or just interested in photofacial uses for those with acne, Google has you covered.
Are Photofacial Results Permanent?
In general, photofacial treatments are not permanent. You'll typically need to re-administer IPL to areas of interest twice a year.
How Does A Typical IPL Treatment Cost?
On average, you can expect to pay $700 to $1200 for a Photofacial. Cost depends largely on skin type and treatment area size. Moreover, follow-up visits are typically less costly, especially if a client has kept up with the target area.
For more on Photofacial Preparation in Dallas, give us a call at: (480) 222-4397
Starting A Photofacial Career In Dallas
You may be surprised to hear that performing laser treatments like IPL in Dallas only requires a certification. In our hybrid laser course, students will learn IPL photo-facials, along with a list of other laser skills. NLI has been in the Industry for over 17 years, and has the experience to back their course 100%.
Check out our Photofacial Preparation Dallas FAQ's
During our Hybrid* Online Comprehensive Laser Course you will receive online classroom laser training with a variety of instructors and live demonstrations with several hours on each modality. Then choose one of our nationwide locations to attend your clinicals for hands-on learning!
Modalities include Laser Hair Removal, Photofacial, Laser Skin Rejuvenation, Radiofrequency Skin Rejuvenation, Coolsculpting, Cellulite Reduction, Tattoo Removal, Radiofrequency Skin Tightening, and Microneedling.