Body Contouring E-courses Phoenix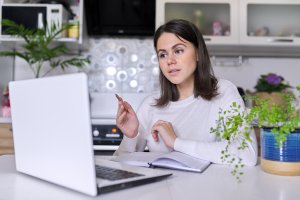 Body Contouring E-courses in Phoenix are a great way earn an education in lasers without ever stepping into a classroom. They allow students to learn about Body contouring, all from the comfort of their couch at home. In today's socially distanced world, online courses can make or break your decision to attend college.
What Are E-Courses?
Body contouring E-courses are electronic classes. Basically, the classes are structured the same, but you're not required to attend in person. This allows students the freedom to learn where ever they are. Further, they provide the same quality of instruction you'd expect to receive from a traditional class. That's because you have the same teachers in charge of the course material. It's a simple idea. But it really works well for both parties.
Phoenix Requirements For Body Contouring
If you want to practice Body Contouring in Arizona, you'll need a certificate. This certificate shows proves that you have taken the necessary steps to treat with lasers. Thankfully, we cover all these requirements in our online E-courses.
At NLI, you will learn about many treatments in addition to body contouring. Moreover safety, technique, ant technologies will also be covered. Here's what's included in our E-courses:
Laser hair reduction
laser hair removal
photo-facial
coolsculpting
micro-needling
cellulite reduction
skin tightening
body contouring
radio-frequency
+ more
More on Body Contouring E-courses in Phoenix, check out our hybrid class breakdown.
Doing Body Contouring In Phoenix
With year round sunshine comes year round exposure to the outdoors. And you always want to look your best right? Body contouring is helping people achieve their desired look, and that's exactly what you'd being doing as a laser tech in Phoenix. In addition to laser removals and photo-facials, you will use body contouring to help shape that perfect beach body.
Still have questions about Body Contouring E-courses in Phoenix, give us a call: 480-290-7399
How much will you make doing body contouring in Phoenix?
Generally, your pay will rely largely on experience and education. Body contouring in Phoenix no different. The more classes you've taken, the more value you'll have in the job market.
Typically your clients will pay for your services by the body part. The more parts you treat at once, the more you'll make. On the same note, the more training you have, the larger your salary. In Phoenix, estheticians can expect to make upwards of $15 dollars an hour, but it's not that easy. For example, an esthetician working in a medical setting can bring in $50k a year, and that doesn't include tips. So really, it comes down to your training, experience, and education level. If you're interested in learning more about pay, there are a few great resources to give you an idea.
During our Hybrid* Online Comprehensive Laser Course you will receive online classroom laser training with a variety of instructors and live demonstrations with several hours on each modality. Then choose one of our nationwide locations to attend your clinicals for hands-on learning!
Modalities include Laser Hair Removal, Photofacial, Laser Skin Rejuvenation, Radiofrequency Skin Rejuvenation, Coolsculpting, Cellulite Reduction, Tattoo Removal, Radiofrequency Skin Tightening, and Microneedling.