Laser Hair Removal Certification Texas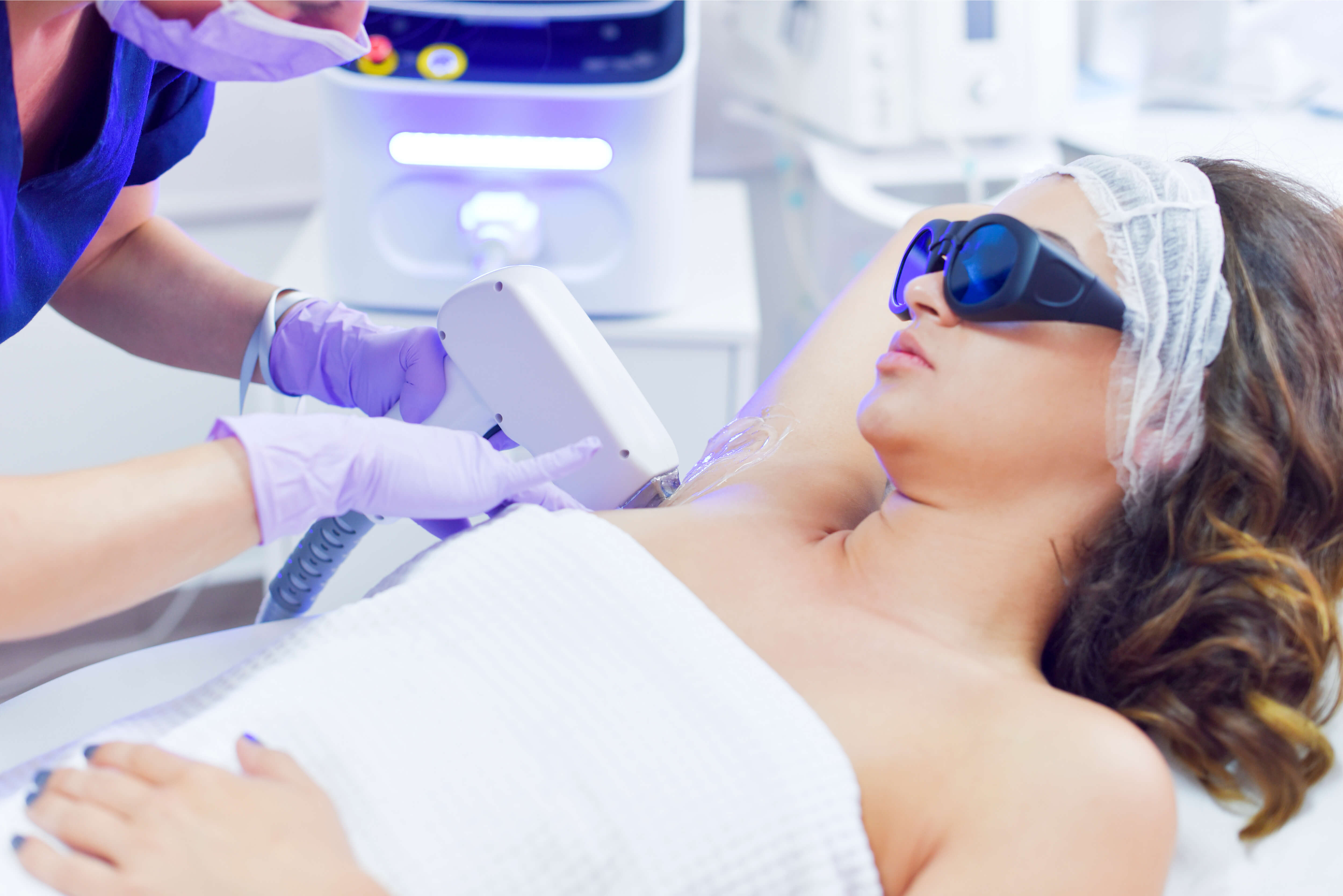 Looking for a new career path? Bored at your job? Feeling hopeless about your future? Take control of your life and start a new path! At the National Laser Institute, we offer laser hair removal certification in Texas. In a little as two weeks, your whole life can change. Do you love working with people? Building relationships? Talking all things beauty? Do you enjoy helping people feel more confident? Want a job where you will change people's lives? You can have that dream career as a laser technician when you get laser hair removal certification in Texas.
Laser Hair Removal Certification in Texas
If you are looking to get laser hair removal certification in Texas then you've come to the right place. At the National Laser Institute, we have a great program for you! In our course, you will receive classroom and hands-on training. If you want to learn completely online you can take our online course. We offer small class sizes. Consequently, you will receive one on one attention from our expert instructors. Our graduates go on to receive many job offers. They feel confident in their abilities and have thriving careers. If you know this is the path for you don't waste another year or even month. Start pursuing your dream today. With dedication and an open mind, you can get where you want to go. Following the course you will be able to:
Recognize the unique characteristics of a cosmetic client

Understand the fundamentals of how a laser interacts with skin tissue

Explain how different types of light-based devices interact with the skin in nonsurgical procedures

Identify safety issues and complications as well as recognize contraindications for various cosmetic laser treatments

Determine which types of laser treatments will create the desired results for your clients

Understand the hazards associated with cosmetic lasers and how to avoid them

Demonstrate proper technique and safe operation of laser and pulsed light devices

Explain the benefits, expectations, and results associated with several laser devices
Testimonials
Sound too good to be true? Firstly, trust us it isn't, but most importantly, here is what some of our graduates have to say:
"Thank you for the amazing experience I gained at National Laser Institute! It has been a YEAR since completing my studies and while at National Laser Institute, I not only gained a wealth of knowledge in my chosen laser career but also gained lifelong friends! With the knowledge gained at National Laser Institute, I was able to secure a laser specialist position at a top-notch upscale medspa. There I excelled and went on to now manage an upcoming med spa and from all of the knowledge in lasers, marketing, and more I am proud to say we are surpassing our greatest expectations! National Laser Institute gave me the opportunities to be able to do what I love every day! Thank you so much!"
HEATHER B.
"We were shown every modality and were able to get lots of hands-on practice. I learned how to prescreen and post-care laser instructions from the instructors. The instructors are from the HIGHEST quality! Each and every one of them is truly outstanding. I loved that all the information was presented in an interesting manner. This experience has been life-changing, and no matter where I end up working I feel that I have been prepared very well and will have a successful career in the laser industry."
ROBIN GRANDETTI
Want to get started?
If you know this is the path for you, get in contact with us. There is nothing we love more than leading people to their dreams!
During our Hybrid* Online Comprehensive Laser Course, you will receive online classroom laser training. You will have a variety of instructors and live demonstrations with several hours on each modality. Then you can choose one of our nationwide locations to attend your clinicals for hands-on learning!
Modalities include Laser Hair Removal, Photofacial, Laser Skin Rejuvenation, Radiofrequency Skin Rejuvenation, Coolsculpting, Cellulite Reduction, Tattoo Removal, Radiofrequency Skin Tightening, and Microneedling.
If you're ready to get started in the medical aesthetic industry then give us a call at 855-637-4530 to talk with one of our admission representatives. They'll answer all your questions and guide you through the whole process.