Radiofrequency Skin Rejuvenation School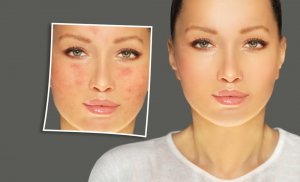 Looking for radiofrequency skin rejuvenation school? Here at NLI, we offer courses for you to become a laser technician. You'll learn all the latest cosmetic laser treatments. You don't need any prior experience to take our courses. As long as you are at least eighteen years of age and have your high school diploma/GED you can take our course! This is a booming industry. Don't miss out on getting involved in it. 
Radiofrequency Skin Rejuvenation School
So what is radiofrequency skin rejuvenation school? Firstly, you'll learn all the skin rejuvenation treatments, including treatments such as stretch mark reduction, photofacials, and skin tightening. These treatments are in high demand. Many clients are looking for solutions to their skin issues. Cosmetic laser treatments provide the most targeted solutions to these issues. In no time at all your clients will begin to notice the benefits they receive from these treatments. Lastly, and most importantly, you'll learn all about laser safety and laser technology. That way you'll be confident when treating clients.
Treatments
In addition, there are many different skin rejuvenation treatments. Among them are:
Micro Laser Peels
Micro Laser Peels are perfect for improving the tone and texture of the skin. Many clients will see an improvement in their skin after just one treatment. This treatment removes a layer of skin to get rid of dead skin. This helps the skin by activating the skin renewal process. The result is firmer and more vibrant skin.
Treats
Fine lines and wrinkles
Pigmented lesions
Acne scars
Certain surgical scars
Sun damage
The overall tone and texture of the skin
eMatrix
This treatment improves skin laxity and tone. This treatment is safe for all clients. eMatrix uses bipolar radiofrequency technology. This stimulates collagen in the skin which leads to regeneration and renewal of the skin. Clients rave about this treatment!
Treats
Deep or stubborn wrinkles and fine lines
Improves skin laxity, tone, and texture
Improves the appearance of acne scarring
Profractional
This treatment helps to trigger the skin's renewal process. It is a great treatment to combine with other treatments. It can be combined with other treatments such as:
MicroLaserPeels (to stimulate collagen by deep fractional ablation)
BBL™ (to eliminate pigmented lesions)
SkinTyte™ (to thoroughly improve skin laxity)
Treats
Lines, wrinkles and scars
Sun damage
In conclusion, as a laser technician, you will always customize treatment to your client's skin. Depending on their skin issues and goals you will be able to assess what treatment plan is best for them.
Benefits of skin rejuvenation treatments
There's a reason why so many people love these treatments! Firstly, clients end up with more youthful-looking skin. Who doesn't want that? There are many benefits to getting skin rejuvenation treatments. Among them are:
It targets sagging skin

The treatments are fast and easy

Give you clearer, younger-looking skin
Ready to start your training?
Ready to start your training in radiofrequency skin rejuvenation school? Give us a call today! You'll be on your way in no time!
During our Hybrid* Online Comprehensive Laser Course you will receive online classroom laser training with a variety of instructors and live demonstrations with several hours on each modality. Then choose one of our nationwide locations to attend your clinicals for hands-on learning!
Modalities include Laser Hair Removal, Photofacial, Laser Skin Rejuvenation, Radiofrequency Skin Rejuvenation, Coolsculpting, Cellulite Reduction, Tattoo Removal, Radiofrequency Skin Tightening, and Microneedling.
If you're ready to get started in the medical aesthetic industry then give us a call at 855-637-4530 to talk with one of our admission representatives. They'll answer all your questions and guide you through the whole process.